Since March 2020, working from home has become essential in the fight against COVID-19. This blog from 2015 has been updated to reflect the latest remote IT solutions.
Allowing the option to work from home is a difficult decision but one that often brings out the best in people.
We recommend using a range of remote IT solutions to work from home efficiently and effectively.
These tools enable communication and collaboration from home as if you were in the office.
Remote IT Solutions
An internet connection is your home workers life-line to clients, suppliers and colleagues, so needs to be fast and reliable.
Your main office is likely to have a fast and stable connection so check in with your team to ensure their home broadband is suitable.
Fentons provide business class fibre connections with up to 80MB download and 20MB upload speeds and unlimited data for around £23 + vat per month.
The majority of business communication is made via Email.
Microsoft 365 (Office 365 is now called Microsoft 365) includes various plans with Online Exchange, which is the perfect email solution for remote workers.
Using the latest edition of Outlook to send and receive emails via Microsoft Online Exchange provides security and guaranteed availability.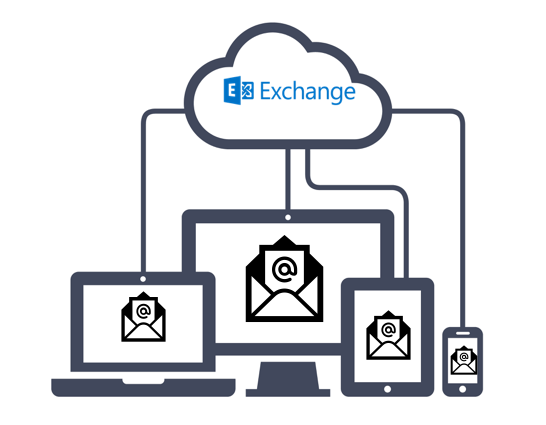 Online Exchange allows shared contacts and calendars to ensure employees are on the same page, wherever their location.
Because Voice over IP does away with locations, remote workers can take phones home and answer calls as if they were in the office.
VoIP also makes it easy for home workers to manage calls by using hunt, pickup groups and voice messages via email.
VoIP subscriptions include handsets and free call plans starting at around £10 + vat user/month.
Microsoft Teams is the ultimate cloud solution for remote working as it provides a hub for workers to collaborate, call, meet and chat from anyway, all in one place.
A comfortable wireless headset such as the Plantronics Voyager series is perfect for lengthy calls.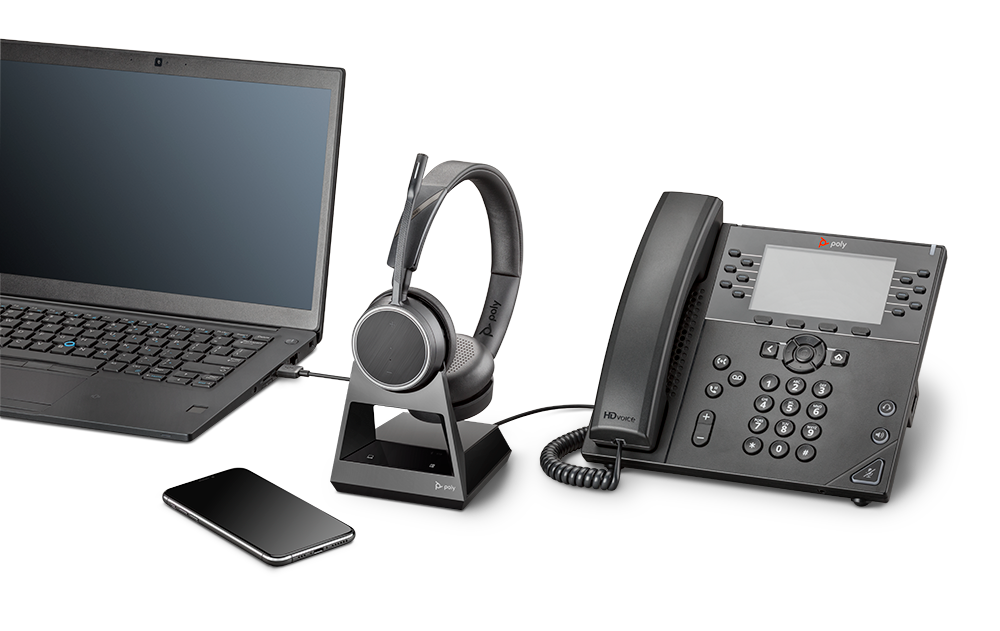 A lightweight wireless headset allows easy connectivity to your PC, mobile phone and desktop IP phone with one touch to answer calls and can be sourced at around £185 + vat. Lower cost models are available.
Using video to stay in touch with colleagues and attend meetings requires a web cam. Fortunately, high quality webcams are affordable, easy to set-up and provide fantastic HD video quality.
The Microsoft LifeCam Studio for Business is super sharp and in focus at long range, these can be purchased for around £50 + vat.
To work from home you need a secure solution to access work data.
Below is a summary of the most popular remote IT solutions:
Remote Access – solutions like Splashtop allow you to control the desktop of office based computers.
VPN – Virtual Private Networks connect portable devices to a work network. VPN's secure your web browsing and remote network access.
More information on VPNs can be found at the Canadian Centre for Cyber Security: Using VPNs
Teams – makes it easy to share files and work on them together using the cloud.
File sync – products like OneDrive and Dropbox store and sync documents across devices and cloud.
Remote Desktop Gateway – workers log into a secure Windows server located in an office or cloud.
Before choosing a remote solution, read our Cyber Security Tips for Working from home
Combining remote IT solutions with a trusted work force can benefit both business and employee.
If you have questions about remote IT solutions contact our team on 01903 786287 – we're always happy to help!